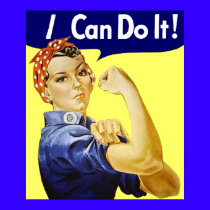 This is the first follow up to Realizing Reality.

One month later and not much has changed.

I haven't lost anymore weight, but I've been working extraordinarily hard.

I learned that I really have to watch my calories. By this I mean that I probably wasn't eating enough to begin with, so now I make sure I eat every two to three hours. Basically, I eat when Michael eats. And I have to balance. I try not to over do it at one point and then under do it at another.

This is tougher than I thought.

Michael is #1... this means that if my tummy has to be a little flabby for a while so he can grow one, then so be it.

BUT.

I thought that "but" should just stand on its own so I could emphasize it.

Here it is:

I'm not just giving in. I'm still working to get my body back, or at least improve my "new" one.

My Christmas present is a membership to a gym and a couple of meetings with a personal trainer. I'm lucky because this trainer gave me a little price cut because he's a prior Marine and my husband is in the Marine Reserves.

So, I met with him yesterday for the first time. I told him what I wanted. He made some notes. The only thing sore today, surprisingly, are my shoulder muscles. I thought it would be worse, because yesterday I really felt like I was working it.

I guess I'm in better shape than I thought.

I'm meeting again with him tomorrow, and possibly the following Monday.

The most recent pictures I have of myself are from Halloween (see Dear Great Pumpkin). Check back soon and I'll post some from this coming weekend when we attend my brother in-law's boot camp graduation. I promise I won't wimp out and not post any.

I'm not going to just accept my brand "new" body and give in. I still intend on working out to make the best of my new curves and stretched-out parts. I'm working on making our meals more balanced and as healthy as possible. I'm working on giving myself more time and patience. Even if I have to go beyond the 9 month mark to get into shape, I still intend on getting into shape.

Have any goals you're having a hard time achieving? Share with me! We all need support.